THE SUNNYLIFE BLOG
Posted on May 23 2022
SEE NO EVIL: GREEK EYE COLLECTION
Immerse yourself in the lush vibes of the salty Mediterranean with our iconic Greek Eye Collection. Bringing deep blue oceans, white chalky beaches and warm European air to wherever you are, these beautiful pieces promise to transport you to those Grecian shores you've been longing for.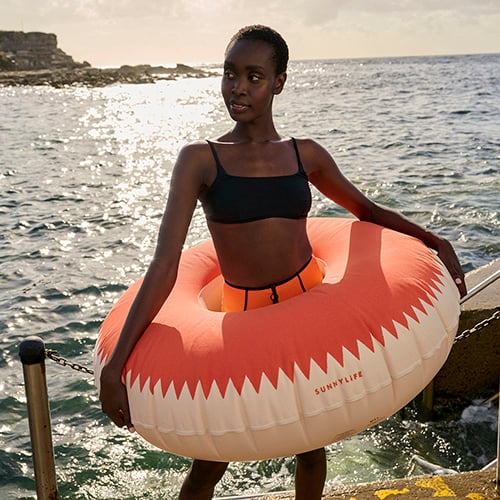 INTRODUCING OUR SUMMER '22 COLLECTIONS
INTRODUCING OUR SUMMER '22 COLLECTIONS ~ Cealan Macdonnell
Posted on May 18 2022
JUST LANDED! Inspired by different moods of summer, our new season styles have been shaped into three design focused categories: Le Med, Tangerine Dream & Sorbet Sunrise. Whether it's idyllic tranquillity, passionate vibrancy or playful fun, each collection reflects different elements of the summer lifestyle that we can't get enough of. Get ready to elevate your summer setup with these luxe accessories and lifestyle essentials. We cannot wait to share them with you!