THE SUNNYLIFE BLOG
Posted on August 07 2023
4 Summer Activities For Active Families
This summer, make the most of the warm weather and longer days by engaging in fun and exciting activities with your family.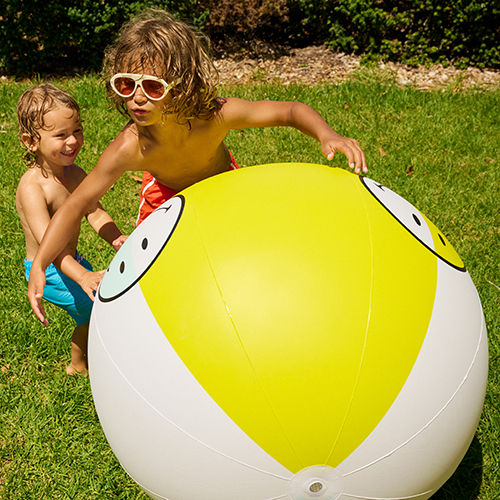 SPRINKLE SUMMER WITH SMILEY®
SPRINKLE SUMMER WITH SMILEY® ~ Cealan Macdonnell
Posted on May 18 2022
Nothing compares to the cool relief that you get from a refreshing splash of water on a hot summers day. If you don't have a pool, or you're planning on upgrading your backyard setup for the warmer seasons, sprinkle a little bit of extra fun around this summer with an inflatable water sprinkler. The SMILEY® Inflatable Sprinkler is perfect for summer catch-ups with the kids or afternoon birthday parties. Designed to be super simple to set-up and easy to pack down, this garden sprinkler is always a crowd pleaser.