THE SUNNYLIFE BLOG
Posted on July 14 2023
Get The Sofia Richie Grainge Look - The Beach Edition
Sofia Richie's wedding weekend has emerged as a major source of inspiration across various domains, and without a doubt, our Casa collection would earn her unequivocal approval and here is why.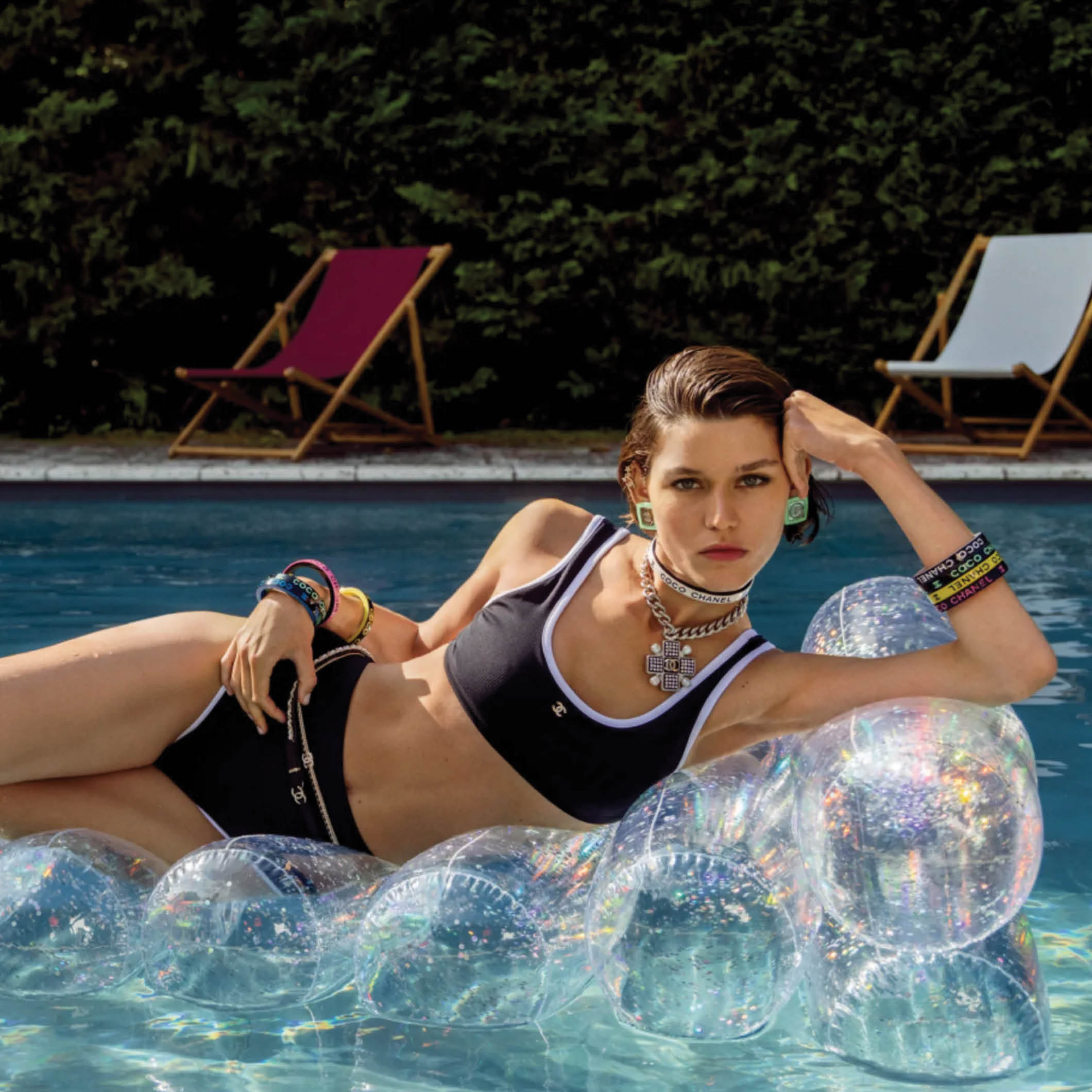 LOVED BY CHANEL
LOVED BY CHANEL ~ Cealan Macdonnell
Posted on April 06 2022
TREND ALERT! SUNNYLiFE's bestselling Holographic Glitter Tube Lilo was recently featured in Chanel's Spring Summer 2022 campaign. The collection is described by the label as a celebration of youth and 'the endless days of summer'. Here at SUNNYLiFE we couldn't agree with the sentiment more!