THE SUNNYLIFE BLOG
Posted on April 28 2022
BEACH TOWELS FOR EVERYONE
Whether you prefer luxe and fluffy or light and compact, everyone has their favourite beach towel!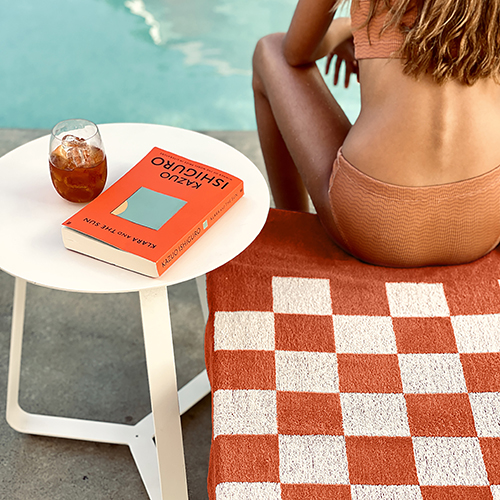 PLAYTIME: SUMMER GAMES TOWEL
PLAYTIME: SUMMER GAMES TOWEL ~ Cealan Macdonnell
Posted on March 30 2022
Are you looking to add some extra fun to your next beach trip or pool day? The ultra-soft and highly absorbent Summer Games Towel is designed to keep the whole family busy for hours! Doubling up as a game board, this summer essentials beach towel comes with stylish wooden game pieces to play a fun game of Checkers by the water.